If you want to know what are the list of seeded or standard reports which are prebuilt in Fusion application, follow below section.
Navigate to Oracle Docs website (https://docs.oracle.com)
Search for specific module, e.g. Financials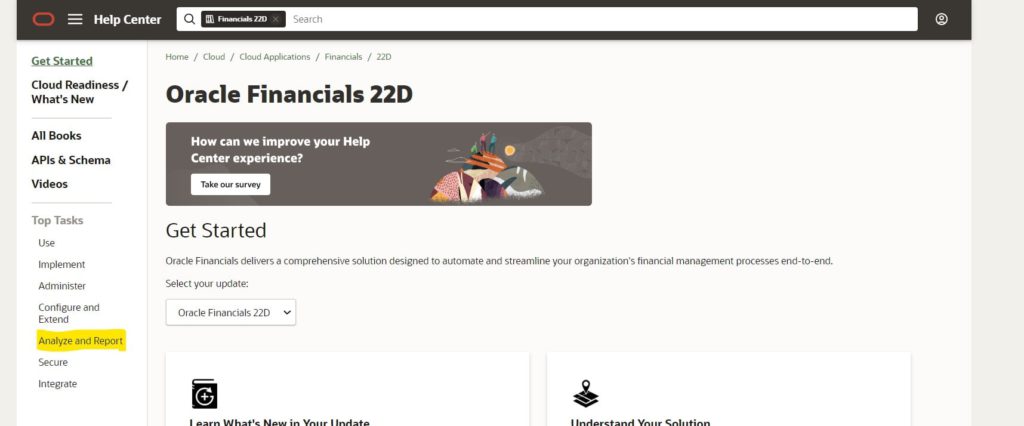 Click Analyze and Report and then click View Financials analyses and reports.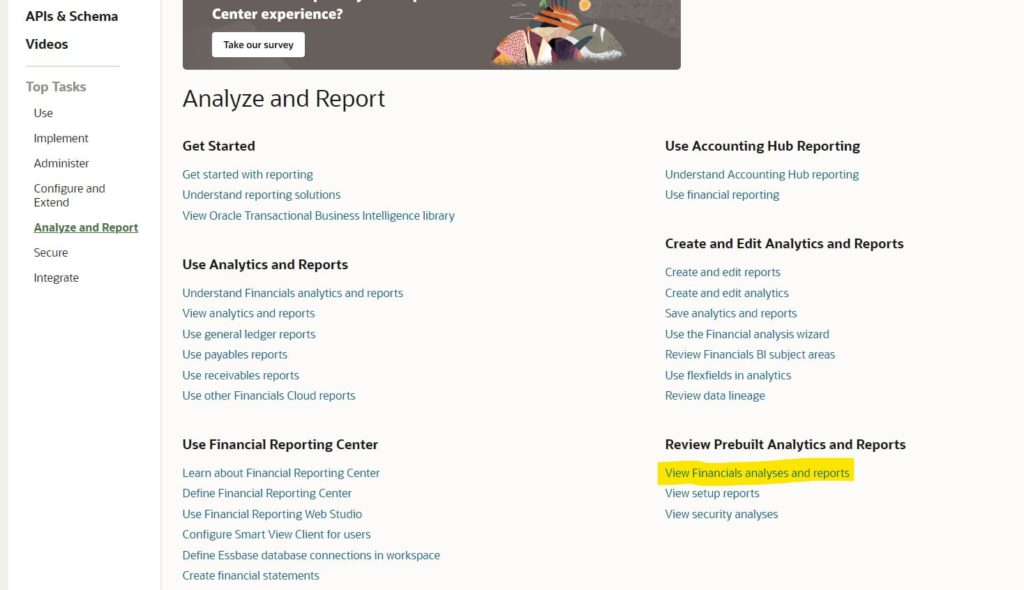 This will download excel report which has list of all prebuilt existing reports offered by Oracle.