When you login to Oracle Fusion, you do not get option to archive or unarchive reports. This is because the user does not has access to BI related roles. You need to to create custom job role for BI and then assign it to users.
Go to Tools > Security Console > Create Role
If you don't find Security Console option then add role IT Security Manager to the user.


Enter custom role name and select Role Category as BI – Abstract Roles




Click Add Role and select BI Administrator Role. This would give supper privilege to create/modify/delete reports as well as admin role.
Not if you want to give access to user to only run BI report but not create/modify/delete then select BI Consumer Role.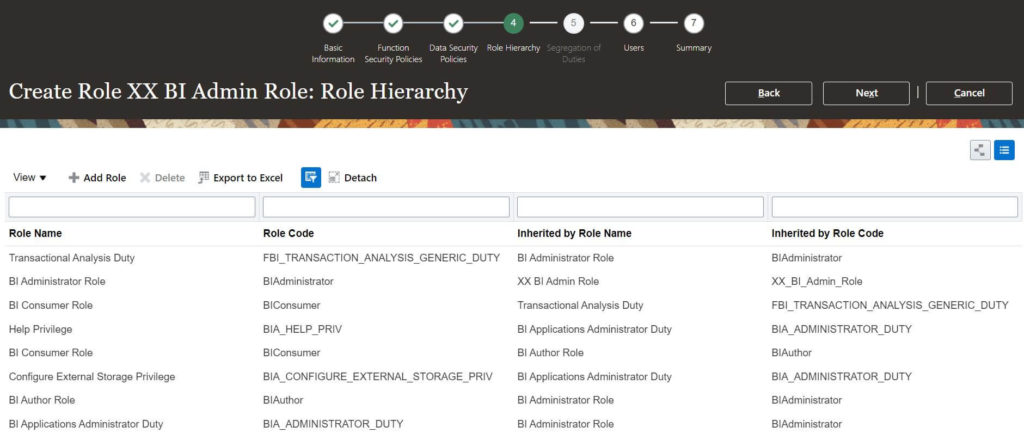 Selecting BI Administrator role would will add some inherited roles.

Add user for to assign this new custom role.

Click Save and close.

Note: If the BI Administration link does not show in the menu after you login BI console, do the following:
Run the "Retrieve Latest LDAP Changes" ESS Job for the changes to take effect.
Clear your browser cache and then relogin.